7 Popular Kitchen Features to include on your 2023 Renovation Plans
There have been some pretty big kitchen trends that you might want to think about before finalizing your renovation plans.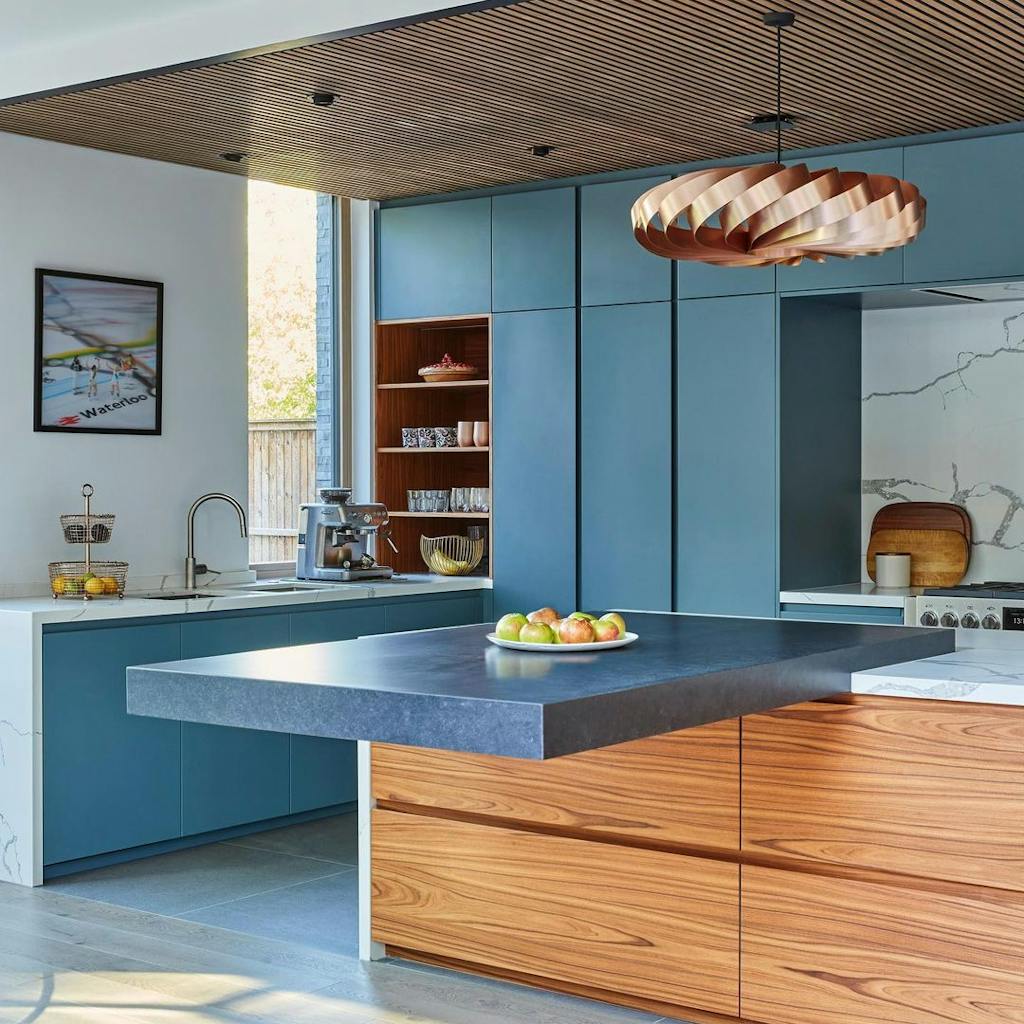 Photo: Espresso Design/IG
Buying a home in Tampa Bay Area can be exciting- there are beaches everywhere, and it's conveniently located. If you are someone who has just purchased a hand-down home, renovating it will probably be on your list. A property renovation can be expensive and challenging. Where do you start? The answer will depend on what type of renovations you need to make and your budget. However, if your priority is to renovate the kitchen, then here are 7 stylish kitchens currently prevalent in the market.
Beyond Neutrals
White kitchens are still a standard favorite of builders and designers alike. They're comforting and beautiful while complementing any color accent you may have in your house. However, in the past few years, designers have seen some trends. More colors are introduced as the main accent in a kitchen. Some of those came from shades of purple, blue and green. These bold colors are the latest colors to be considered cool. They create a fantastic ambiance in any home, and homeowners love them.
Photo: Kitchen Showroom Southport/IG(left); Espresso Design/IG(right)
Designer backsplash
The geometric patterns, the glitziness, and the sophistication of the early 1920s have been seen and relived in newly-constructed custom homes. This trend gave way for the designer backsplash to come back in style in the form of heat- and moisture-resistant surfaces like wallpaper or beautifully designed marble or quartz. These features never go out of style and look beautiful when used in the art deco kitchen.
Photo: CM Ragusa Builders/IG(left); Brownlow Furniture/IG(right)
Eco-Friendly Designs 
There have been worldwide talks about climate change over the past fifty years. Those talks eventually became movements that businesses largely participated in. As a result, more funds were used to support eco-friendly companies leading to higher production of various organic products, including home furnishings. Through these developments, homeowners could easily incorporate an all-green design in their kitchens. If they want to utilize organic products and green designs, they can easily access them in the market, whether online or onsite. The ease of access and increasing care for our planet made eco-friendly kitchen design an attractive option, and in 2023, designers expect to see them in more kitchens.
Photo: Наташа/IG
Family-friendly
We used to see kitchens as spaces for food preparation alone - but restrictions during the pandemic years changed our perception of them. The room slowly became a favorite in many households, where people could prepare their meals and hang out with their families. These social gatherings catered to introducing more double kitchen islands that would provide ample space for visitors and chefs. In 2023, this kitchen practice is expected to become more popular as families grow larger and more celebrations are expected to be held. If you want to include this in your list, here's an inspiration  
Photo: Bernardo Grijalva/IG
Full of Character
In the future, kitchens are going to be more personalized. Homeowners will be able to store artwork, music, and other creative items without needing to worry about being out of style. Sculptures, paintings, and other collections are no longer limited to one's living room. As long as homeowner's preferred it, they can now be displayed inside one's kitchen. However, it's important to note that some care should be given around stains or possible leaks to the surface of your new furniture. It's also best to keep the kitchen free of clutter and obstacles so that you can cook worry-free and not risk any possible food safety issues.
Photo: Banda/IG
Open shelving
Open shelving is another hottest trend in interior design this year. It can transform a kitchen into a showroom for collectibles, making it easier to use. It allows one to easily access everyday kitchenware while giving the space a stylish feel. If you're a home cook, you'll love open shelving in the kitchen for its ease of seeing what's available without digging through a messy cabinet. Open displays may not always be practical because they can get too dirty, but they remain trendy and will still be around in 2023. This is because of the aesthetic appeal that open displays offer in addition to their function.
Photo: Heidi Jean Feldman via Lichelle Silvestry Interiors/IG
Vintage Revival
Based on some designers, kitchens with a traditional look are also coming back in the future as they create a warm, lived-in home environment. A farmhouse interior kitchen, in particular, is expected especially for those who want to introduce some antique or vintage furniture into their space. Combining period-style lighting over your kitchen island and adding a large larder cupboard on open shelves are just some ways you can create this look while retaining your kitchen's timelessness and beauty.
Photo: Kitchen Architecture/IG
Final Thoughts
Renovate your kitchen for less with these trends. Focus on features that are in line with your goals, priorities, and budget so you can get the most bang for your buck. Study each trend carefully, determine the cost and benefits of adding them to their renovation list and find trusted home renovators in your neighborhood who can help you with your renovation project next year.
This article was last updated on Sep 5, 2023