Almeida Residence Custom Home
Know your homebuilder through their finished projects!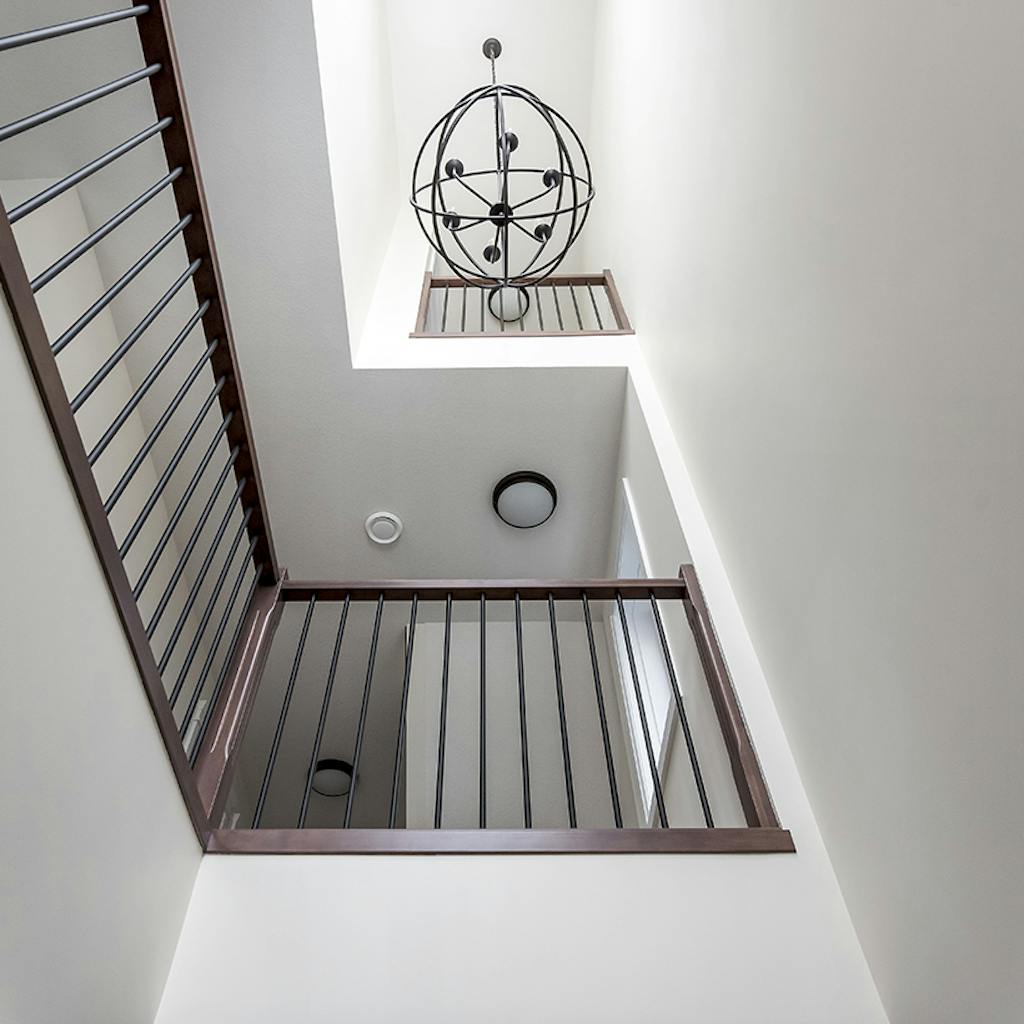 Parasol Properties Custom Homes
A project built by Parasol Properties in 2018. It was a three-story that showcases an impressive staircase for such a narrow pocket.
What to Expect From a Home Builder
When you buy a new home, customer service and satisfaction are very important.

​In practice, this means that the builder should make each step in the buying and building process easy and worry-free for you. And you should be treated as a valued customer long after you move into your new home.

The size of a company has little to do with service. Large or small, you should expect personalized service focused on you, your needs, and your peace of mind.
Here's what you can and should expect:
What to Expect: Builder and Team
Expect the builder and/or sales and site staff to be:
Open and upfront: good service begins with honesty, trust, and good communication.
Knowledgeable: good service depends on in-depth product and process knowledge.
Prompt and efficient: good service sets and respects realistic timelines.
"On your side": customer-oriented builders and staff work for you and with you.
What to Expect: Visiting a sales office or model home
When you first visit the sales office or model home, expect the builder or staff to:
Be interested in knowing your housing needs and wants, such as the style, size, features, amenities, price range, location, and timing. That way they can show you the most suitable homes and options.
Take you on a tour of the model home(s), or give you detailed descriptions based on scale models, maps, drawings, and blueprints.
Explain the company's approach to design and finishing and your opportunities to customize.
Be able to tell you about the development and the area in detail – including a profile of who has bought to date, amenities and features, schools, transportation, shopping, and so on.
Provide you with helpful information to take home.​
What to Expect: Ready to buy
Once you are ready to buy, expect the builder or staff to:
Give you a clear explanation of the entire process: who is responsible for what; construction and payment milestones; what's needed on closing; after-sales service and warranty.
Give you an idea of closing costs: what's involved, and general cost ranges.
Provide you with a detailed written sales contract.
Respect your wish to think about it and not pressure you to sign a contract.
Appoint a contact (e.g., the builder, the sales manager, or the salesperson) who will always return your messages promptly and never be too busy to deal with you.
Make arrangements for your site visits during construction.
Give you regular progress updates.
And, of course, deliver what they promised.
What to Expect: Upon Completion
Once your home is completed, expect them to:
Give you a detailed orientation tour when you take possession of your new home, or shortly before, so you can inspect it thoroughly and they can explain how everything works.
Explain what is covered by warranties, for how long, and how to request after-sales service.
Explain what you can expect the first year and a schedule of contact and check-ups.
Ask about your experiences with their company and your satisfaction with your new home, so they know what they are doing right and where there is room for improvement.
Parasol can help!
Parasol Properties, a custom home builder/general contractor/renovator from Tampa will guide you through each step of the construction process as it applies to your custom home, from helping you establish a budget, designing your home, and creating detailed construction drawings based on your design. We understand that building your dream home from the ground up takes time and care, and we will support and guide you through every step of the process, starting from your first meeting with us.
With many combined years of custom home building experience, Parasol Properties' team of professionals will work with you to design and build the home of your dreams on a lot of your dreams. Whether starting with a sketch on a napkin or full architectural drawings, we will help you take these ideas and turn them into a reality.
We can build your custom home on the home site of your choice:
IF YOU CAN'T FIND EXACTLY WHAT YOU'RE LOOKING FOR, A CUSTOM DESIGN MIGHT BE THE RIGHT OPTION FOR YOU!
On a lot in one of our current neighborhoods
On your own lot
On a public lot available in one of many Tampa Bay & area neighborhoods ( Clearwater, Lutz, Dunedin)
On an acreage lot outside of Tampa Bay
On an infill lot in a mature neighborhood to replace an existing home
Contact us today to find out more, and book an appointment with one of our experts!
This article was last updated on Jan 29, 2023