How much does it cost to renovate [my house]?
When you feel like it's time for a renovation, will the cost really matter?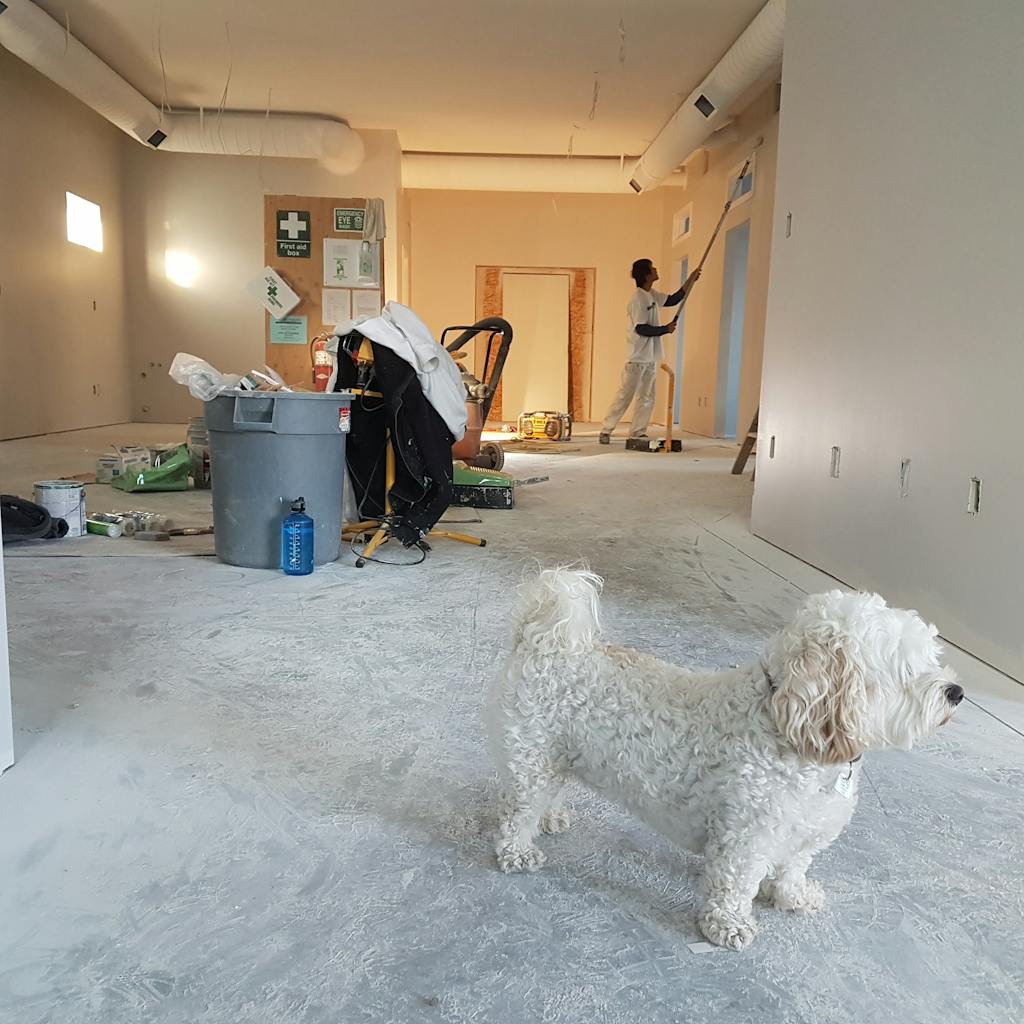 Photo by Cal David via Pexels
When you take into account all of the materials, equipment, contractors, and preparation, it can be quite costly. However, spending more in the renovation stages will also save you money down the line.
I'm not going to sugarcoat it. Renovating your home can be costly if you want it done right. Although the actual renovation cost might change due to where your house is based and just how much of a fixer-upper it needs, you're still looking to shell out tens to hundreds of thousands. 
At the same time, spending money on ensuring your home is in a habitable state before renovation will save on costs down the line. The same can be said for the renovation itself. As another way of putting it, quality doesn't come cheap. In home renovation, you pay for what you get.
General costs to renovate your house
As we said, how much the overall cost will be, depends on a few different factors. Size, the region you live in, and how much work needs to be done should all factor in.
According to Home Advisor, renovation for a 2,500-square-foot home costs anywhere from $15,000 to $200,000. Here's a breakdown of that range: 
Low end: $15,000-$45,000 - covers inexpensive updates like trim, paint, landscaping, flooring, and counters.
Mid-range: $46,000-$70,000 - includes everything on the low-end, plus a bath or a complete kitchen remodel and possibly higher-end flooring.
High end: $71,000-$200,000 - covers low- and mid-range projects options, plus custom or high-end cabinetry, a chef's kitchen, a private dock with boat lift, double-sink, and vaulted ceiling in your bathroom, and an extravagant entertainment area.
Start by getting free estimates from local contractors
When you're planning to remodel your home, you should always ask the experts for advice. Asking questions can only broaden your mind, and any local contractors will be able to give you their estimates, which you can then take into account. Note that different contractors have different ways of showing you their estimates. So here are some tips: 
Never go with your first option. - If you have three contractors to choose from, and your first choice is the contractor who gives you the cheapest estimate, better validate your option first. The first contractor may present you with the cheapest estimate, but the 2nd or 3rd contractor offers much better work quality that justifies their higher estimates. While our guts are often correct, it is way better to verify things--after all, your home is at stake.
Request estimates on the following: 
Interior projects: Kitchens, baths, flooring and electrics, painting, lighting, drywall, etc.
Roofing: Installation and replacement costs for various types of roofs, prices for materials (asphalt shingles, metal, cedar, slate, etc.)
Siding: Installation and replacement costs for the most popular types of siding, such as vinyl, wood, and aluminum. Also, siding repair costs.
Additional exterior renovations: Exterior painting of doors, windows, fences, decks, etc., as well as gutter repair costs.
Mechanical: plumbing, HVAC, solar panels, etc.*
*All estimates listed below are sourced from more than 40 medium-large general contractors and extensive research. 
Estimates on House Additions
Additions to your home can be as low-cost as buying a build-it-yourself sunroom or as expensive as full-scale house additions that scale up your house's resale value. 
Multi-room: $150,000-$500,000
Master suite: $123,000-$256,000
Enclosing a porch: $7,000-$16,000
Large sunroom (24 x 15 feet):  $23,000 (installation not included)
Small sunroom (9 x 15 feet): $15,000 (installation not included)
Basement estimates
A common misconception is that remodeling the basement will be the easiest (and cheapest) job.  On the contrary, remodeling the basement also means you need to deal with plumbing and electrics. Taking this into account, as well as the sheer amount of physical work, you might be looking at similar costs to a small room addition.
As a DIY project by scratch: $15,000 - $25,000
With a proprietary finishing system: $50,000 - $75,000
With a contractor by scratch: $55,000 - $100,000
Bathroom estimates
If you take plumbing out of the picture, renovating your bathroom can be a great DIY project. However, when plumbing is involved, it's going to get complicated and costly fast.
I strongly suggest calculating a quote for your bathroom based on square footage and tile installation. If you're just looking to do cosmetic updates or small remodels such as painting or tiling, you can do it yourself for less than $2,000.
Surface remodel: $1,000 - $16,000
Half remodel: $4,500 - $26,000
Full remodel: $19,000 - $62,000
Addition: $45,000 - $84,000
Kitchen estimates
Kitchen remodeling is a complex undertaking if you're planning to do it yourself. That's generally why almost every homeowner turns to expert contractors for this project. A good kitchen renovation also requires high-cost materials and appliances, so you're looking at that plus the cost for the contractors.
Full-scale remodel with contractor: $21,000 - $126,000
Full-scale DIY remodel: $20,000 - $50,000
Basic surface-level remodel: $2,000 - $20,000
Note: If you plan to do up your kitchen in 2022, find out what kind of investment return you'll get from it. It can aid you in budgeting for the actual project, so you don't lose money if you decide to sell.
If you are thinking about selling your home in the future, kitchen remodels are responsible for one of the highest investment returns. Roughly 70% of buyers pay special attention to the functionality of the kitchen as well as the aesthetics. 
A few kitchen remodeling ideas add the most value to the room, and they're not always the most expensive either.
Fresh paint
Flooring
Light fixtures
New sink/faucet
New appliances
Just some food for thought.
Flooring estimates
Good floor installation has room for both worlds: DIY and professional. If you want to do the floor yourself, floor installations such as the plank, laminate, and tile vinyl are all super easy to do. However, it's always a good idea to call professionals for wall-to-wall carpeting and hardwood.
Sanding and finishing a hardwood floor: $3-$5 per square foot
Ceramic tile installation: $15-$28 per square foot
Vinyl tile installation: $4-$6 per square foot
Wall-to-wall carpet installation: $5-$12 per square foot
Electrical estimates
Handling the electrics on your own is a good way of cutting the price. While a lot of electrical work such as replacing outlets can be done by the homeowner, wiring new electrical circuits and performing a heavy-up is more of a job for a contractor. 
Heavy-up (increases electrical service): $1,000-$1,500
Running electrical circuits in open walls: $250-$400 (electrician); $25 (DIY)
Plumbing estimates
Although most homeowners hire a professional plumber to help them out, there's been a rise in people doing plumbing repairs by themselves. This is due to the advent of push-fit connectors and PEX pipes, doing projects like water heater installation quickly done by homeowners.
Water heater installation: $800-$1,500
Septic system installation: $4,000-$6,000
Sump pump installation (sans outlet): $500-$700
French drain installation: $4,000-$5,500
Self-install a faucet: $50-$300
Copper pipe connection (with a push-fit connector): $5
Hiring a contractor
Unless you're planning to oversee the entire renovation yourself, you need to budget in a contractor. Usually, they charge between 10-15% of the project's total budget. Therefore, for a renovation that costs $50,000, you're looking to pay a contractor between $20/hr and $150/hr.
Tip: See if you can negotiate costs on finish materials. Some contractors get discounts on retail prices that can save you some money.
The real key to renovating your home is to be realistic about what work you can and can't afford. If your property hasn't yet been checked to see whether or not it's in a habitable state, this should be your priority. The home should be safe and dry with working hot water and heating before you even consider beginning a remodeling job.
Sure, renovating your home can be costly - but it's also great fun. 
Are you looking for a trusted home builder who can make every cost of renovation worth it?
If you're from Tampa, Lutz, Dunedin, or Clearwater, look no further. We're here to help.
This article was last updated on Dec 11, 2023