Should I add transoms or sidelights to my front door?
Adding transom and sidelights is forecasted to be trending this year but should homeowners try this home feature just because everyone in their Tampa Bay area neighborhood has it?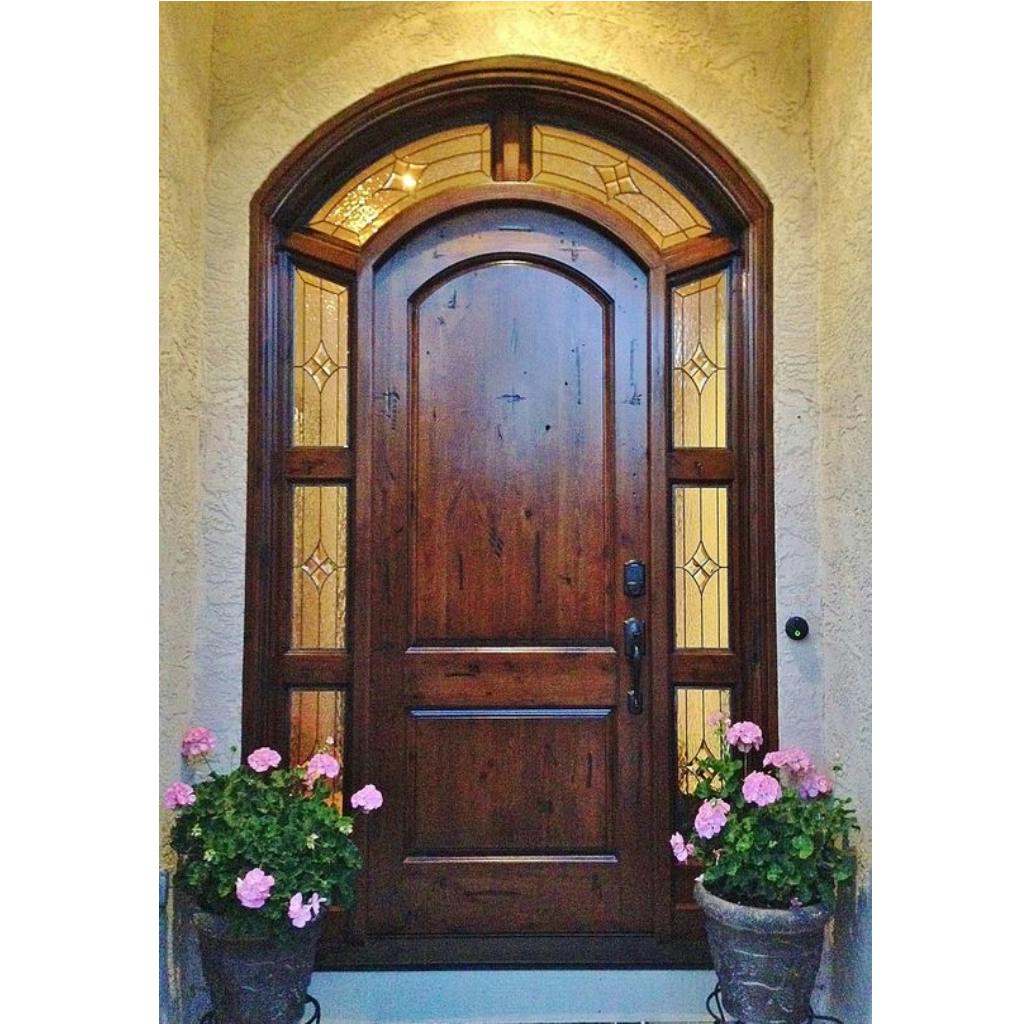 Photo: Scottish Stained Glass/Pinterest
Introduction
Homeowners have different ways of making the exterior look of their house appealing. Some take advantage of the beautiful sceneries where their homes are nestled; some leverage their home's beautiful landscape/garden, some request their contractor to use precious and expensive construction materials, particularly on exterior walls, while others focus more on the overall structure of their home. All these ways could make one's home exterior fabulous, but if you want to explore and try new things, adding transom and sidelights to your home's front door is a must-try if you haven't. 
Transom and sidelights are the windows that can be installed around your home's front door. Transom refers to the window above the door, while sidelights refer to the windows that can be placed on your front door's left and right sides. 
Transom and sidelights with the right design can make your home's exterior look classic, modern, or sophisticated. When your home builder or contractor can leverage them with your overall home exterior, your front entry can be transformed into the focal point for your home.
Transom and sidelights can also make your front entrance taller and broader visually. 
See the photos below for some examples of transom and sidelights that you can use for inspiration.
Photo: The Glass Door Store (Tampa) /IG
Photo: The Glass Door Store (Tampa) /IG
The home's beauty is primarily represented by your front entrance. It is the first thing your guests will notice. Therefore, carefully planning its visual appeal is something that you should consider. If you're thinking about employing transom and sidelights in your home, here are some tips:
1. Ensure that the entranceway, particularly the clearance above and around your front door, is ready for transom and sidelights installation.
"Is it wide enough for it?" or "Will the renovation be needed?" If it is, will you be able to bear the cost of renovation at the moment?
Installing transom and sidelights requires the specialty of structural engineers. Their service is needed because the design of the framing, including the load-bearing beams, needs to be taken into account, as well as your home's electrical setup. 
The service fee for these professionals, including the cost of transom and sidelights, will definitely cost you a lot of money. So, before adding them, you must keep all these costs in mind. 
2. The design of your front door must be appropriate to the design of the transom and sidelights you choose. Think about the type of design that you want–
Will you go for decorative windows or plain ones?
Photo: Cotswood Door Specialist/Pinterest
Photo: Rhino Steel Windows/Pinterest
Aside from the design, the type of window and frame that will be installed as transom and sidelights should be taken into account as well because this may impact the home's energy efficiency. Vinyl, wood, aluminum, and wood-clad; all these types of frames have different capacities to conserve energy. The same goes for the type of glass that will be used–single, double-paned, or tripled-paned window. Which of these types of frame and glass should you use to ensure that energy efficiency is not compromised? Based on an HGTV article, in terms of insulative value, frames made out of wood offer the highest, and double-paned glass is often chosen because of its capability to balance energy efficiency and design. Since transom and sidelights are types of windows, one must consider not only the design but the type of materials that will also be used. 
3. Transom and sidelights are like little window walls that could provide transparency to whatever lies after it. Since it exposes some parts of your home, it invites thieves to see what's inside and seek possible ways to get inside your home. Ensure that your front door's lock feature and other home entries are secured enough to prevent unwanted guests from entering your home. 
If you think that your household's privacy and security are compromised, go for decorative windows–block glass, stained glass, or smoky glass; having these types of windows could ease your mind and, at the same time, helps you achieve your goal of making your front home visually appealing using sophisticated transom and sidelights.
Photo: Scottish Stained Glass/Pinterest
Photo: Painted Light Glass/Pinterest
Photo: Cotswood Door Specialists/Pinterest
Adding transom and sidelights can definitely enhance your front entrance and create a visually appealing impression to your guest and even households, but always remember that there are certain risks to these benefits. However, if you still feel excited even after knowing the things that you need to consider, then you may find adding transom and sidelights to your front door good and satisfying. On the other hand, if you find the risks mentioned earlier as very costly than gratifying, may find adding transom and sidelights an unworthy undertaking. 
Which side are you on?
If you're on the side of those willing to add transom and sidelights despite the costs, here's one thing we want you to take away: 
Hire the right home builder in Tampa Bay area. Doing so can ensure optimal satisfaction that could go beyond your incurred costs.
This article was last updated on Dec 11, 2023