Renovations that raise the value of your home
There are certain home renovations that make your home in Tampa Bay beautiful and increase in value.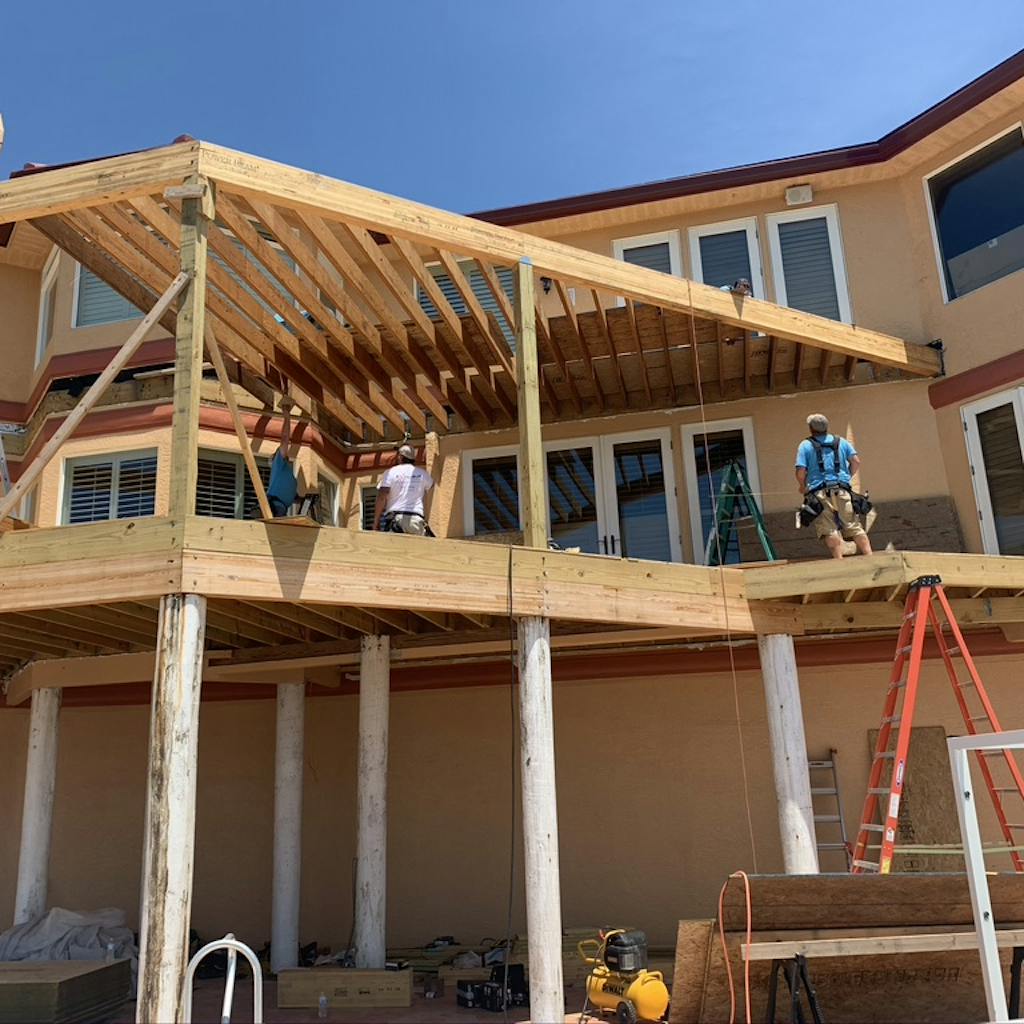 Every family aims to live comfortably and securely with family members. This goal is the primary reason why they purchase a place they can "home" or have contractors build a customized version for themselves. 
While increasing the value of their home was not their ultimate goal, having such a plan can help them achieve it. Some strategies employed by most homeowners to improve their home's value, particularly renovation, benefit their family members because it makes the home more cozy, livable, healthy, and safe. 
Are you wondering what types of home renovation increase a home's value and, at the same time, provide comfort and security to family members? Let us provide you with some ideas: 
1. Renovations that make one's home unique by installing tools or features that the current market is looking for. 
When renovating your home, consider the trend. What type of home does the current market want? Do they want a wider home entrance? Bright and bold house paints? Accent walls? Etc. To be updated with the trend, you may check Redfin's report. They listed the most popular home features among buyers this year: the office, view, deck, family room, fireplace, basement, pool, lanai, central air conditioning, and master bedroom. They also saw an upward trend in popularity for the following features: attached garage, septic tank, 3 bedrooms, fence, lanai, cathedral ceiling, carpet, ceiling fan as well two of the popular features mentioned earlier; deck and office. Considering these features, you may now determine which part of your home can be renovated aside from areas that need some fixing. 
You may want to start with renovating your deck or home office since these home features statistically prove their popularity. If you find the deck too common, you may switch to lanai instead since it is also part of the list. Here are inspirations
Deck and Lanai
Photo: The Local Project/IG
Photo: Tamra Lea #Itsahouselovestory/IG
Photo: Cladco Decking/IG
Photo: Renaissance Patio Products - Tampa /IG
Home Office
Photo: Juliana Franco | Arquitetura/IG
Photo: Verônica Lima | Portfólio/IG
Photo: Inspiration Furniture
Photo: heidijeanfeldman via Lichelle Silvestry Interiors/IG
Have you been inspired by the decks, lanais, and home office we have shown you? Next up, the second kind of renovation you should perform for your home,
2. Renovations that make the home energy efficient
Building Net Zero homes will soon be the "new" standard in home construction. Thus, if you're considering a home renovation, you may want to think about making it an energy-efficient home. Studies have shown that these types of homes (including ENERGY STAR-certified homes have better resale price premiums ranging from 2% - 8% in most markets.
Imagine achieving a healthy lifestyle and, at the same increasing your home's value. This type of renovation is definitely a win-win for you and your family. 
Final Thoughts
These home renovations have higher chances of increasing the value of your home. Which among them fits your preferences and goals? 
As a home renovation contractor, we hope you'll succeed in your next home renovation. If possible, conduct research about the detailed valuation of a property. This could help a lot in maximizing the value that could be generated from home renovation. This effort can help you determine which upgrade or addition will yield the highest increase. For example, if you are considering a garage conversion, know first what the market says about it. The demand for it, the costs of doing it, and the capacity of your home to cater to it. 
According to an article, most homeowners spend around $10,000 to convert their garage into living space; however, the National Association of Home Builders survey revealed that home buyers preferred a "functional" garage to it being an extension of living space.
Another example would be a pool installation. The home's value may increase with this installation, but it couldn't be compared to the expenses incurred. Installing swimming pools could cost about $36,750  to  $70,500, including maintenance. 
While these renovations bring satisfaction to some extent, there are always much better renovations that could help you attain livability and security and, at the same time, increase the value of your home.
This article was last updated on Sep 5, 2023