Types of accent walls for your custom home in the Tampa Bay area
Build something you can literally look forward to during your spare time aside from your phone.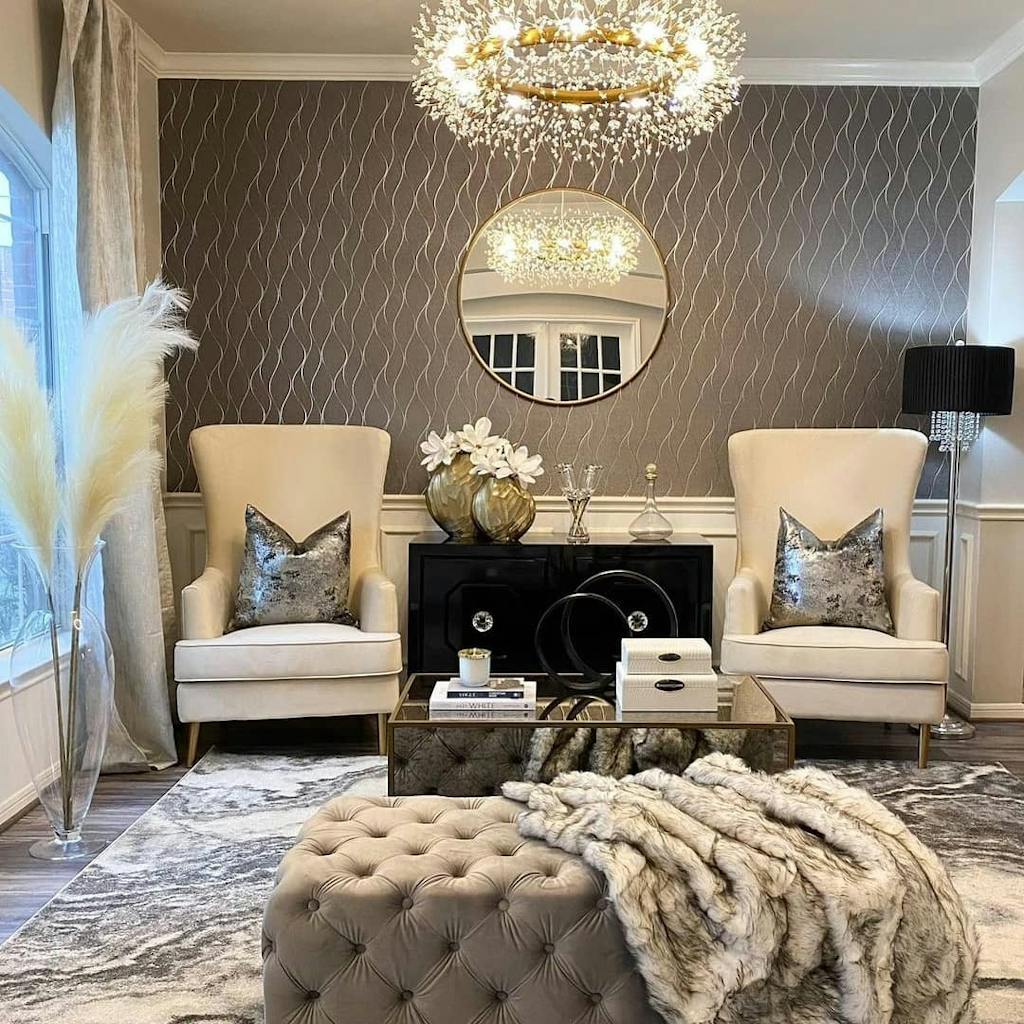 Photo: Wallcoverings Wallpaper Store/IG
Home has a particular area where dwellers often stay. That area is usually where one can feel relaxed, meditate, and feel good. 
What is that place for you?
It could be your bedroom, living room, dining room, or balcony. It could also be that mundane corner of your house that you could make fantastic by installing an accent wall where you can display your passion and personality. An accent wall can help you create a peaceful atmosphere you'll love. Here are some types of accent walls you can install for your home in the Tampa Bay Area
3D Wall Panels and Wood Wall Panels
This three-dimensional wall material is often rectangular and can be decorative and functional at the same time. Aside from being a decorative cover-up, 3D wall panels could offer soundproofing and insulation. Any home interior can suit well with accent walls made out of 3D wall panels. Draw inspiration from sample 3D wall panels below by Inhabit.
Aside from 3D panels, wood wall panels can also make a beautiful accent wall.  Shabby chic interiors, contemporary style, and retro designs are best paired with this type of accent wall. See wooden accent walls by Coast to Coast Barnwood - Tampa to know how they could fit in one of your single-family home walls.
Wallpaper and Murals
Wallpapers are easy to apply and remove. With this type of accent wall, the wall can be easily transformed from one design to another. If you currently have a rustic, wooden, cottagecore-inspired wallpaper, you can easily change it to a bold eco-friendly print like the one below: 
Get the floral wallpaper above from Wallpaper Boulevard - Tampa.
If you want to tone down from accent walls with bold prints to one that imbues subtleness and elegance, you may try some Chinoiseries-designed wallpapers from Ballard Designs - Tampa.
Aside from wallpapers, murals can make great accent walls too. Nature or famous world sceneries are often favored for murals. Check out the following designs by Michelle Sasha Custom Art.
Displaying a substantial piece can also turn a simple wall into a magnificent one. Syd Entel Galleries from Tampa could be one of the most accessible providers of masterpieces for collectors who have a single-family home in Tampa Bay.
The left photo was a painting made by Andrea Dasha Reich, and the one on the right is an abstract painting by Margaret Juhl entitled "Wedding Day."
My Favorite Art Place from Clearwater can also provide art prints that can be readily displayed. Photo on the left is one of the artworks they installed at the office of Florida Cancer Specialist.
Photo on the right is another sample from the store, a mom-themed artwork over a side table that's full of greens. See more samples from My Favorite Art Place IG account.
Tile
Due to the plethora of styles and sizes available in the market, crafting accent walls out of tile is now more attainable. Turn that monotonous wall into an incredible focal point by simply adding a highly-recognizable backsplash along one wall that stretches to the ceiling.
The home's living space showcases an accent wall out of limestone tiles.  Photo from Facings Of America.
Be extra creative. try hexagonal tiles.
Showcase wall
For those who are looking forward to showcasing their furniture collection, memorabilia, and other home decors, you may opt to build a showcase wall. Installing cabinet shelves is an excellent way to achieve this. Open shelving can work too–depending on your or your designers' resourcefulness and curiosity. Check the sample showcase wall/murphy that California Closets Nashville below.
This type of accent wall is also possible in most entertainment rooms where you can showcase your collections, awards, and passion. Notice Beth Allen's accent wall that showcases some of her collection using a showcase wall/murphy bed.
Accent walls are not just home furnishings. They are an integral part of one's home that helps revitalize its owner or keep one's appreciation of a passion or a subject alive. From the types of accent walls we have mentioned in this article, we hope that you were able to generate your accent wall version.
What type of accent wall were you inspired to create for your single-family home in Tampa Bay? 
Will it be inspired by the 3D wall panels and wood walls? wallpaper and murals? Tiles? or showcase wall?
This article was last updated on Mar 19, 2023