Unveiling 30 Captivating Home Designs That Leave You Awestruck
Ignite your creativity with 30 awe-inspiring home designs that redefine curb appeal and leave you awestruck.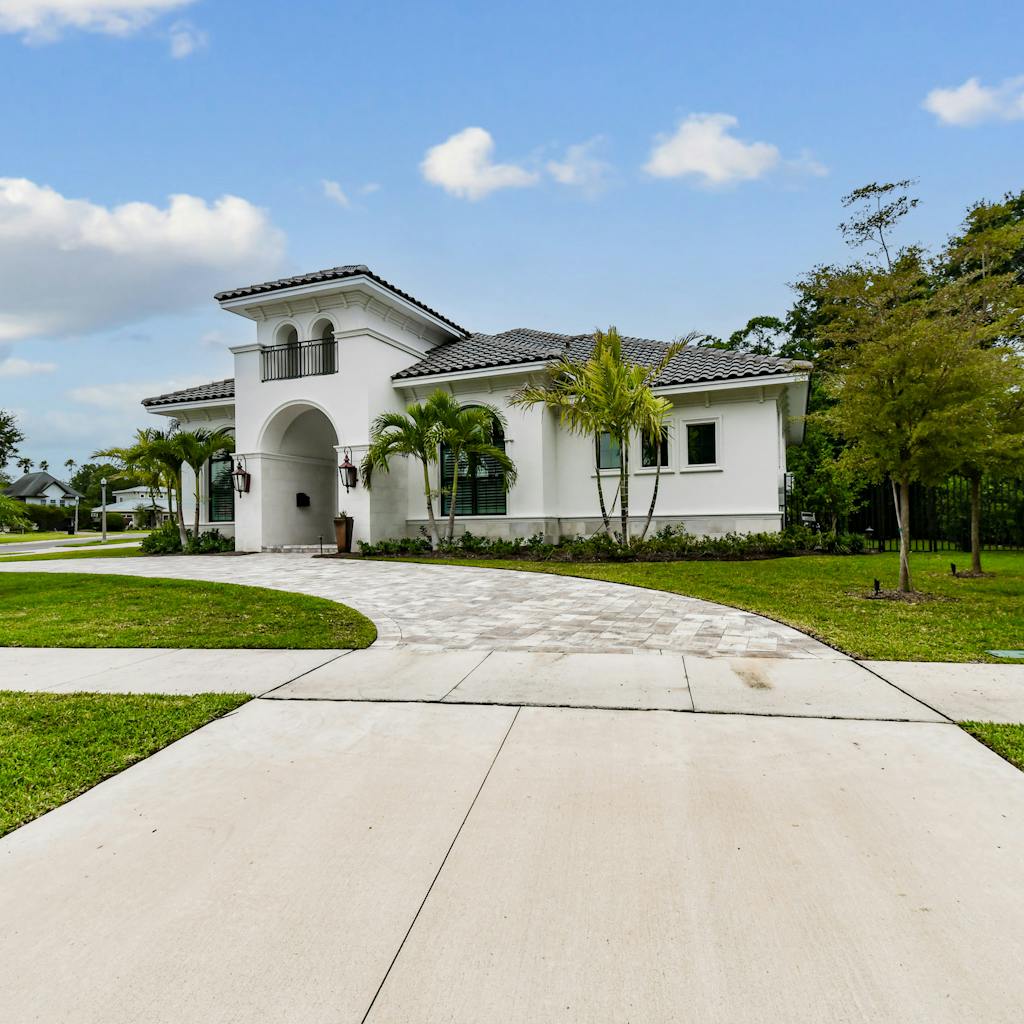 With its radiant sunshine, lush landscapes, and coastal allure, Florida provides a stunning backdrop for your vision of the perfect home. In this carefully curated collection, we unveil an array of captivating designs that encapsulate the spirit of Florida living, blending seamlessly with its natural beauty and distinct charm. Whether you crave the coastal elegance of panoramic ocean views, the tropical paradise of a private oasis, or the modern sophistication of sleek architecture, these homes will transport you to a world where dreams take shape.
As we journey through this collection, let your imagination soar as you envision the possibilities for your Floridian dream home. Draw inspiration from architectural elements that embrace the flow of natural light, open floor plans that invite the gentle coastal breezes, and outdoor living spaces that seamlessly merge with the lush surroundings. Each design catalyzes your creativity, empowering you to personalize and adapt these concepts to suit your unique tastes and desires.
Prepare to be captivated as we explore 30 exceptional home designs, each leaving an indelible impression and offering a blueprint for your Floridian haven. Whether you're a Florida resident seeking to enhance your current abode or an aspiring homeowner with dreams of building your new sanctuary, this collection will guide and inspire you to craft a home that reflects the essence of Florida living. Get ready to be awestruck and embark on an adventure of envisioning, planning, and ultimately realizing the Floridian home of your dreams.
1. Enchanted Lakeside Haven: A Dreamy Forest Retreat
Source: Mansion Dreamers/IG
2. Modern Brilliance: A Stunning Home with Flat Roofing and Expansive Large Windows
Source: Parasol Properties
3. Elegant Fortress: A Timeless Castle Retreat with a Grand Pool
Source: Porter Construction LLC/IG
4. Charming Modern Farmhouse: Beige Elegance with Pristine Shrubs and Striking Triangular Roofs
Source: Schumacher Homes/IG
5. Tranquil Zen Retreat: Shiplap Serenity with Illuminating Lights and Black Roof
Source: Grove Park Construction/IG
6. Industrial Storm Haven: A Bold Cladded Home with Striking Aesthetics
Source: Alpine Manor/IG
7. Contemporary Elegance: A Modern Porch with a Timeless Grey Home and Captivating Interior Lighting
Source: Veronica Shaughnessy /IG
8. Enchanting Spanish Villa: A White Fairy-Tale Home with a Touch of Mediterranean Charm
Source: Parasol Properties
9. Tranquil Oasis: Japanese-Inspired Home with Floating Lanai, Serene Shrubs, and Delicate White Blossoms
Source: The Real Kelly Ladwig - Nashville Realtor /IG
10. Grand Retreat: A Palatial Home with Breathtaking Walkthrough, Magnificent Pool, and Exquisite Wall Cladding
Source: Gorgeous Listings/IG
11. Elevated Contemporary Haven: A Stunning Home with Captivating Views, Recessed Outdoor Seating, and Illuminated Steps and Stairs
Source: Parasol Properties
12. Triangle Roof Modern Marvel: A White Home with Striking Appeal and Captivating Brick-Like Wall Claddings
Source: DFW REALTOR®️/IG
13. Square Elegance: A Modern Castle Mansion with a Spectacular Long Balcony and Striking Square Windows
Source: Chernov Team/IG
14. Majestic Modern Oasis: A Grand White Home with Lush Green Surroundings and Strikingly Distinct Pillars
Source: The Millionaires Mindset/IG
15. Luminous Manor: A Grand Entrance, Abundant Windows, and Breathtaking Lighting
Source: Exceptional House /IG
16. Timeless Elegance: Classic Home with Garage, Serene Stone Walkway, and Enchanting Garden
Source: Canadian Stamped Concrete/IG
17. Castle of Serene Splendor: Majestic Home with Grand Tinted Reflector Windows and Caramel Stone Cladding
Source: Hendel Homes/IG
18. Enchanting Castle Retreat: Caramel Stone Grandeur with Exquisite Details and an Extraordinary Entrance
Source: Modern Home Designs /IG
19. Whispering Ivory Manor: A Vast, Sleek, and Mysteriously Modern White Mansion
Source: Home Seeker /IG
20. Harmonious Roofs: A Striking Two-Toned Home with Noticeable Mix of Rounded, Triangular, and Rectangular Roofs in Beige and Black
Source: Ariella Horowitz/IG
21. Ivory Archway Manor: A Grand White Home with Majestic Arched Entrance and Clerestory Roof
Source: Troyer Builders /IG
22. Green Haven Cottage: Shiplap Cladded Home with Charming Environment-Friendly Porch Overflowing with Lush Plants
Source: Boston Design Guide/IG
23. Effortless Elegance: A Simple White Home with Timeless Sophistication
Source: Sucasa Design/IG
24. Vibrant Mediterranean Oasis: A Colorful Retreat with Lush Shrubs
Source: Sothebysrealty/ IG
25. Grand Industrial Oasis: A Vast Mansion with Stone Cladding and Striking Matte Roofing
Source: Alpine Manor/IG
26. Captivating Chimney Retreat: A Stunning Home with White and Stone Cladding, Delightful Porch, and Enchanting Chimney
Source: Alpine Manor /IG
27. Sleek Opulence: A White Luxury Home with Modern Style, Floor-to-Ceiling Windows, and Timeless Elegance
Source: Luxury Homes VIP/IG
28. Futuristic Geometric Haven: A Unique and Attention-Grabbing White Home with Bold and Innovative Design
Source: Luxury Real Estate & Design /IG
29. Majestic White Manor: A Stately Mansion with a Grand and Expansive Entryway
Source: Luxury UK Homes/IG
30. Fortress Retreat: A Contemporary Home with a Strong and Sturdy Design
Source: Parasol Properties
This article was last updated on Sep 5, 2023