Upcoming home features for 2022
Thinking about some home makeover for your property in Tampa, Lutz, Dunedin, or Clearwater?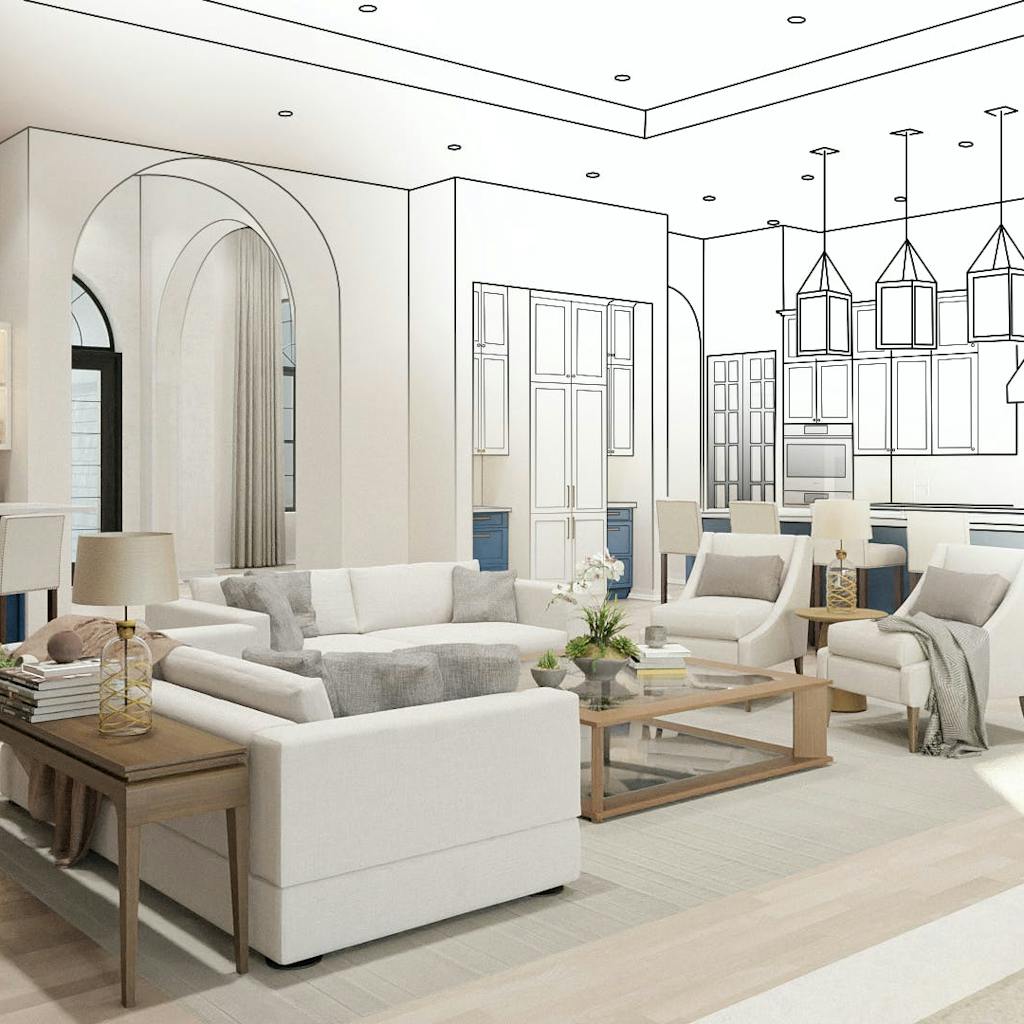 Introduction
It's 2022 soon.
What are some of the changes that you're planning to make for your home in Clearwater?
Are you considering adding some excitement to your Tampa home living next year in your options? If so, then you're at the right spot! In this blog, we are going to share the upcoming home features in 2022. The list includes accent walls, multi-functional spaces, convertible furniture, curves on furniture and decor, art-deco patterns, and kitchen-slab backsplashes. Keep reading to discover more about each home feature!
Upcoming home features
1. Accent Walls
Do you want to showcase your personality and sense of artistic expression but don't want to ruin your whole room's beautiful arrangement and design for your property in Lutz or Dunedin? Then, this home feature is the safest 2022 feature for you to start--accent wall. 
An accent wall, otherwise known as a "feature wall," is a wall that has a different design that makes it outstanding among other walls. Accent walls have been trending in 2021 and will continue to become a home feature that designers are looking forward to seeing on the 2022 list.
An accent wall is easy to put up and replace in case mistakes happen; that is why this feature never gets out of the list. However, if you're a busy bee or simply the type of person who wants to get help from a professional, here are some tips:
1. Carefully think about which wall is best to accent. Some homeowners usually feature the chimney breast of the living room or the wall behind the headboard of a bed. It could be the same for you too! Make sure it's in a place where you stay the most.

2. Start drafting the "statement" or "appearance" that expresses your personality. Explore how other people make theirs. Do not be limited to using paints and wallpapers. Be as creative and resourceful as possible. See different types of feature walls below for inspiration.
Accent walls in living rooms
Accent walls in bedrooms and dining area
2. Multi-functional Spaces and Convertible Furniture
The existence of the pandemic allowed us to discover that a part of our homes can be turned into an office, gym, or cinema. For those who have kids, those parts can be converted into a classroom or playground-like space where children can freely meet their friends and teachers online. These discoveries paved the way for new home features to be discovered. Those features are known as "multi-functional spaces" and "convertible furniture." In the past two years,  we have seen tables that turned into a divider, wall paintings into chairs, cabinets into a television wall mount, and beds into a living room wall. 
What type of convertible furniture or multifunctional space would you like to have for your Port Coquitlam property? Is it available in the market? If not, talk to a home builder who can help you achieve those innovations! For sure there are great renovators out there who will always be at service for you to achieve your custom-built home.
After seeing those innovations, which type of furniture would you like to have? Is it available in the market? If not, talk to a home builder who can help you achieve those innovations! For sure there are great renovators out there who will always be at service for you to achieve your custom-built home.
3. Curves on Furniture and Décor
If you're currently planning on your house design, think about incorporating some curves on your home furnishings because "curves" will be the newest addition to the list! 
In 2022, Straight lines and smooth and sharp edges will temporarily be out of trend based on most designers to pave the way for more round-shaped furniture and home decors. According to professionals, round shapes or curvy figures provide soothing energy, tranquility, and fluidness to a space that perfectly complements the world's current condition nowadays. 
Where do you want to see these curves in your home?
Here are some ideas:
4. Art-Deco Patterns
If you're into displaying opulence and glamour, you might have some of these features at home already. We may either them on your great room's furnishings or your primary room's ceiling, wall, or floor.
Sleek furnishings. Zig Zags, Trapezoidal, Triangular, Chevron, Sweeping Curves, and other geometric patterns. 
Where do you have them? 
If you're planning to take them out, don't! Because in 2022, Art-Deco and those patterns are making a comeback, according to experts. 
Art Deco was initially introduced sometime after WW1. During those years, the style resembled people's hope and willingness to welcome bold, new ideas after suffering from the challenges brought by the war and the pandemic. 
Who would've thought that this style would take the spotlight once again?
While we didn't experience the same hardships people had ten decades ago, we went through different struggles when covid 19 began. Some people suffered financially, some physically, while others suffered mentally. No one was exempted, and everyone got tired. Thankfully, vaccines were made available in two years, bringing us happiness and hope. For some, the renewed hope pushed them to dream big and explore more--attitude which paved the way for the rebirth of the style and patterns that best resemble them.
Art deco reflects people's boldness and optimism; that's why we're seeing it back in 2022.
5. Kitchen-Slab Backsplashes
This year, we have seen kitchens with solid backsplashes. According to experts, these slab backsplashes will continue to thrive in 2022. 
A slab backsplash refers to a modern kitchen style that shows no distinction between the kitchen's countertops and its walls. Granite, Marbles, and Quartz are the most common materials used by homebuilders in creating solid slab backsplashes. 
Take a look at the photos below for some of the most popular slab backsplashes this year, which you can take inspiration from! (Warning: Make sure you're up for a kitchen makeover before checking them out, or else, you'll unconsciously be saving money to get this home feature in 2022. (≖‿≖) 
Final Thoughts
Whether or not you're up for a home makeover next year, better keep this blog on your bookmark to make sure you have references in case you've changed your mind and decided to incorporate any of these home features in your home reno plans next year.
To achieve the maximum level of satisfaction, ask for help from your trusted home builder. Some of these general contractors and renovators are just an email away, especially if you're located in these places: Tampa, Lutz, Clearwater, and Dunedin!
Don't miss another year to live in a fantastic home! Start as early as now.
This article was last updated on Dec 7, 2023