10 Must Avoid Mistakes while Building a Custom Home
No matter how perfect the construction planning looks like, mistakes during construction are still possible!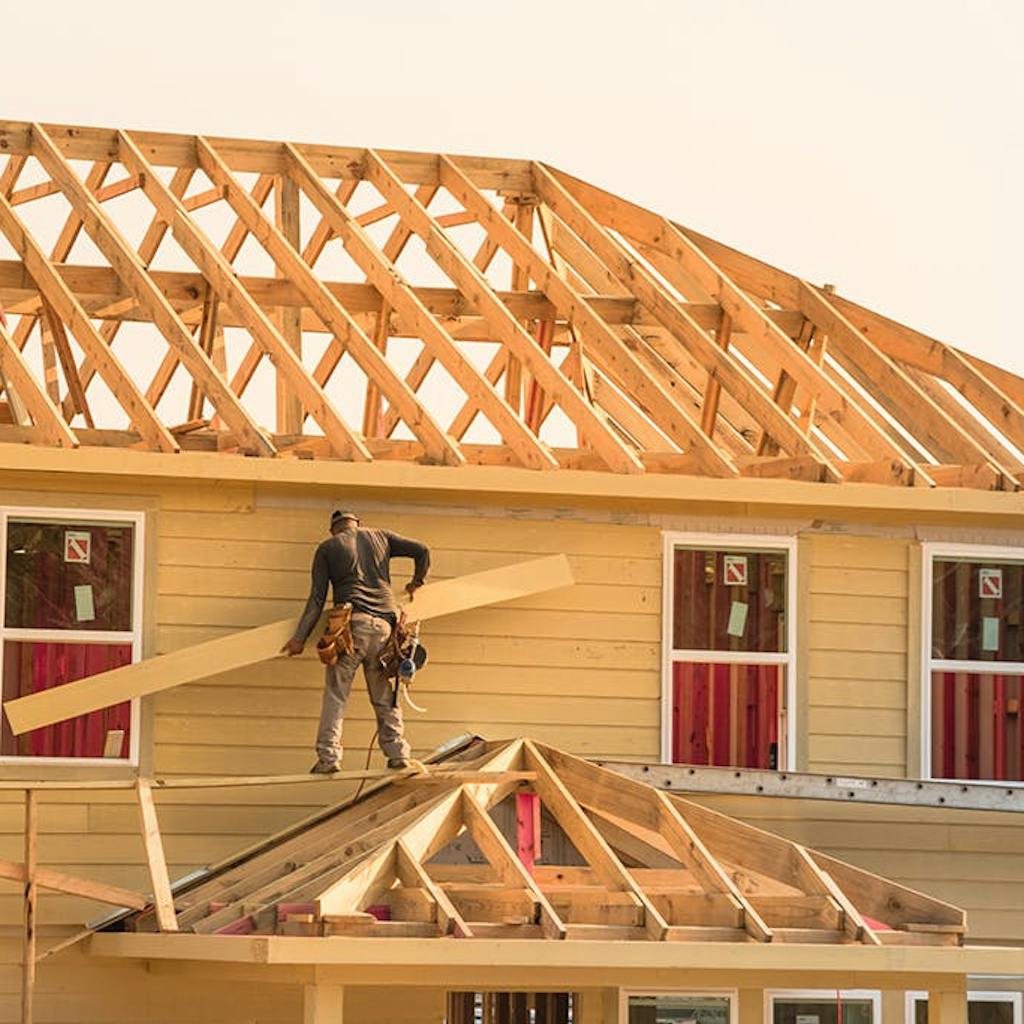 In this blog, we have discussed the must-avoid mistakes that builders must keep in mind before constructing a custom home. However, note that construction mistakes don't stop there. Even if the planning is smooth, mistakes may still arise during and after construction. Thus, it is only important for contractors and homeowners to take note of these mistakes to prevent them from happening. 

For today's writing, we will discuss the 10 must avoid mistakes that home builders should keep in mind during custom home construction.
10 must avoid construction mistakes
Let's start with all the must avoid mistakes related to insulation.
1. Forgotten basement wall and rim joist insulation details
Whenever someone asks you where you usually spend time when you're at home, you'll probably mention the great room, kitchen, bedroom, or balcony. Basement, for most of us, tends to be the last on the list. This is probably why some home builders and even homeowners don't emphasize insulating the basement walls. Since homeowners don't spend much time there, insulating its walls tends to be an option--this should not happen, especially if you're living in climate zone 3 or anywhere colder. Aside from it being part of the building code on those zones, basement wall-insulation should be done for the following reasons:
Insulation keeps the basement cool during summer and warm during winter -- which is the primary insulation function.
Insulation prevents your basement from becoming a breeding ground for mold spores.
Insulation of your basement walls will save you from the additional cost you may incur from replacing and fixing everything that mold spores have caused.
Another part of the house that most builders forgot to insulate is the rim joist. The Rim joist is the main support that holds most of the wall and headers' weight built above them. Based on an article published by Family Handyman, rim joists are major sources of heat loss in many homes. If rim joists are properly insulated, homeowners can save more money since it helps in lowering the heating costs.
2. Improper installation of fiberglass batts
Aside from ducts, installing fiberglass batts for insulation is another common mistake that must be avoided during home construction. According to the report, some builders failed to ensure adherence to some manufacturers' specifications. When fiberglass batts are poorly installed, and custom home builders didn't correct the mistake, their clients may be exposed to respiratory problems. In an article published by Willard heating and air conditioning, improper installation could cause insulating agents to release potentially harmful chemicals through evaporation. When homeowners inhale such gasses for extended periods, it could trigger asthma and breathing difficulties. Aside from serious respiratory problems, homeowners may also experience skin irritation, and worse, cancer.
Prevent this from happening. During a custom home construction, make sure that fiberglass batts are appropriately installed.
3. Not raising the "heel." 
Conventional truss design doesn't really require this but forgetting to do so during a custom home construction is a big no-no for Parasol Properties. In an era where energy efficiency is highly significant, raising the heel is required.
In the National Post article by Mike Holmes, he stated that increasing the heel trusses optimizes the efficiency of the HVAC system since it lessens the amount of energy needed to heat or cool the living space. A function that cannot be achieved using a conventional truss design.  
Raised heel trusses are typically custom engineered and fabricated, so home builders need to consider that the heel height is large enough for sufficient insulation. For those using fiberglass batts, at least 16 inches are required to achieve insulation of R-50. Take note that raised-heel trusses also vary depending on the location with different climates. Areas with hotter climates might need only 13 inches, while those in colder places might need 19 inches of vertical clearance at the top plates. If the regions are much colder, attic insulation with an R-value as high as R-60 is recommended. However, those areas with warmer temperatures are only required to have a generally lower R-value, R-30 to be specific.
Not having raised heels could lead to ice water damage.
4. Installing pot lights in insulated ceilings
Another mistake that should be avoided during a custom home construction is installing pot lights in insulated ceilings. Pot lights, which are commonly known as recessed, can leak air, which will, in turn, result in air leaks in walls. Pot lights may also create hot spots in the homeowner's ceiling, which can cause ice dams during the winter season. 
Custom home builders have to make sure that their clients' preferences always come first. It is also their responsibility to inform which materials work best and which are not. On the other hand, as the homeowner, you must be informed about the advantages and disadvantages of your options. If you insist on the recessed-can look, home builders may instead use new low-profile LED pancake fixtures that could not cause too much pressure because they can fit into shallow electrical boxes.
5. Letting the HVAC contractors install normal bath fans rather than HRV units. 
Another common mistake of home builders during construction is letting the HVAC contractors do their work on their own terms--routinely installing normal bath fans rather than HRV units.
Custom home builders should keep in mind that they are in charge of the whole project. They can't easily blame subcontractors when their clients complain. Thus, they need to make sure that HVAC contractors place ducts inside the home's thermal envelope.
Hard ducting that reduces air leakages. 
Handle humidity
Filter air 
And reduce energy consumption (heating air on the way out)
6. Installing oversized furnace and air conditioner
Another common mistake is related to the previous list. Installing an oversize furnace and air conditioner. Based on an article, almost every new home in the US has an oversize furnace and an oversize air conditioner. The author concluded that such issues happen because equipment manufacturers don't offer as many low-load options as they should, HVAC contractors have a financial incentive to sell oversize equipment. Lastly, most HVAC contractors lack the skills to perform an accurate load calculation.
If custom home builders settle with such issues, the quality of the house design they're building may be compromised. Even if most clients do not notice that, it will eventually mirror their credibility and quality of work. To prevent such from happening, the author of the same article mentioned in this list should hire a mechanical engineer, a home-energy rater, or an energy consultant to perform an accurate heating-and-cooling-load calculation. Such an act can then be used as the basis for specifying equipment correctly.
7. Skipping the blower-door test
Forgetting to perform a blower-door test is another must avoid mistake in custom home construction. While the home is being constructed, home builders must not forget to assess their work right away. Doing so will help them identify problems like leaks in the house's thermal envelope before the drywall is installed, saving them a lot of effort and time. 
This is also applicable to other parts of custom home construction. Make sure to double-check the functionalities to prevent unnecessary problems.
8. No time for sealing duct seams
Since it is not considered a major work, home builders sometimes neglect the assessment of duct seams. This should not happen. To ensure the quality of the house, every material that should be installed or used must be inspected. If this was taken for granted, problems might arise later on. For example, the HVAC system will not function properly when duct seams leak because the joints are not sealed. Wasted air that has been cooled or heated will flow between the floors rather than the living space.  How would you like to waste money to warm air that you will never encounter during the frigid months OR cool areas that don't need cooling?

Get photos of the ducts before the walls are put in and inspect if those joints are sealed with metallic tape.
9. Allotting a small portion of the basement for mechanical room
If you're the type of person who wants all pieces of equipment to be in one area for tracking purposes, make sure your mechanical room has enough space to keep all of it. Some home builders tend to allot a small space for a mechanical room to save some more space in the basement for other purposes. Well, this should not happen. Custom home builders should keep in mind that the mechanical room is as important as any other area in the basement because it stores important home equipment like the furnace, water heater, well pump, pressure tank, water softener, duct, pipes, and HRV. When problems arise with this equipment, maintenance and repair will be hard If the home builder allotted a small portion of the basement for the mechanical room. 
If the space for a mechanical room is sufficient, fixing such equipment is easier, and resolving home problems related to that equipment is faster! 
10. Assuming that the client is ok with everything
The last mistake that home builders should avoid is assuming that the homeowners are fine with everything that has been installed, created, and constructed for their homes. Make it a habit to inform the homeowner about the steps done during home construction. While home builders have the knowledge and expertise, ultimately, the owner has all the right to approve of whatever is being done in their home. Contractors must always grab the opportunity to share all the updates with their clients. Doing so benefits both parties.
Conclusion
Ignoring during wall insulation, improper installation of fiberglass batts, not raising the "heel", installing pot lights in insulated ceilings, letting the HVAC contractors install ducts in unconditioned spaces, installing an oversized furnace and air conditioner, skipping the blower-door test, no time for assessing duct seams, allotting a small portion of the basement for the mechanical room, and assuming that the client is ok with everything are the 10 must avoid mistakes that custom home builders must avoid during construction.
Certainly, many general contractors, renovators, and custom home builders in Tampa, Lutz, Dunedin, and Clearwater know about this. Still, as a homeowner, you should also proactively take note of these mistakes. No one can beat your concern for your home!
This article was last updated on Dec 7, 2023