Modern Master Bedroom Design
Cozy. Deluxe. Refreshing. If you feel like there's something missing in these master bedroom descriptions, keep reading to learn more.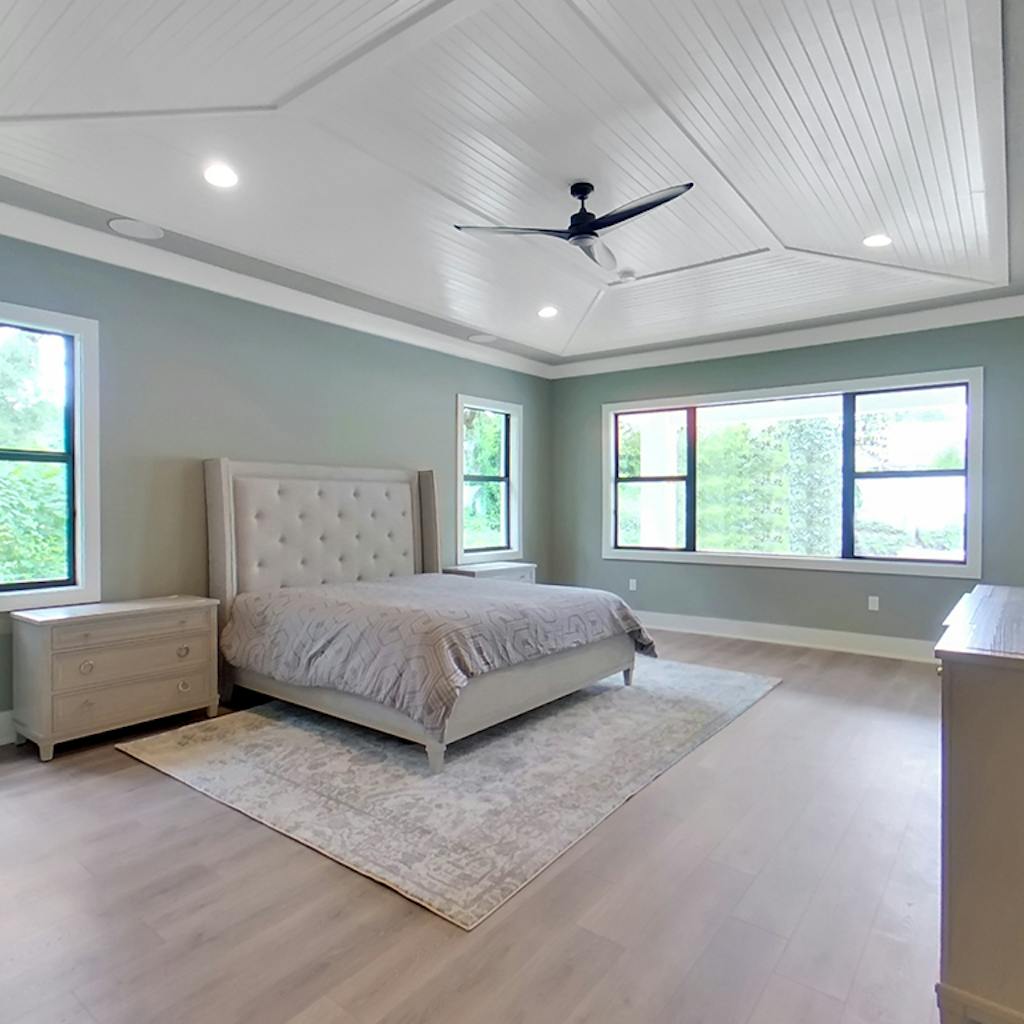 We just completed constructing this beautiful residential project at Union St., Clearwater, Florida. The master bedroom is one of my favorite parts of the house. It features a modern design with a noticeable ceiling accent. It complements all the elements and opens up space. The neutral tones also give a soothing and refreshing vibe—a perfect pair for Florida's subtropical climate.
The accent was created by making a depression on the ceiling and adding wood planks to give a little texture. Then, we painted it white to complement the space and pushed the ceiling up to heighten the room. Next, a minimalist ceiling fan and spotlights complete the look, while the textured ceiling around the edge gives dimension.
Take a look at the transformation!
The walls were painted a neutral grey. To give the room a warm ambiance, wooden floors were installed.
Of course, the design of the master bedroom is not complete without a walk-in closet and an en suite bathroom. Please read the previous blog about shelving, which features these two spaces.
Conclusion
We had a great experience designing this master bedroom. It's simple yet very spacious. The ceiling accent gives character to the room, while the walk-in closet and the ensuite bathroom add a luxury touch.
What do you think about our modern master bedroom design? Do you find them fitting in the next home renovation you plan for your Tampa Bay property? We hope you do.
If you want something else, always seek guidance from trusted custom home builders, general contractors, or renovators from the area--the best thing you'll do :)!
This article was last updated on Dec 7, 2023